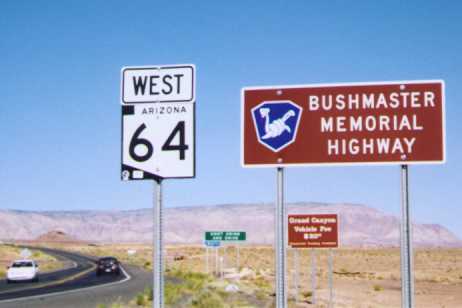 Current route: Williams to Cameron
Historical route: Williams to NM border near Teec Nos Pos
---
This highway is the gateway to the South Rim of the Grand Canyon National Park. Technically, the state route does not exist inside the park boundaries.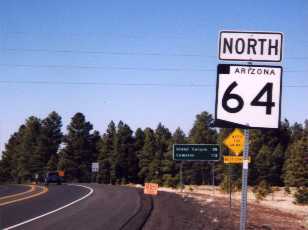 The leg between Williams and Tusayan is signed North/South while the leg between Desert View and Cameron is signed East/West.
The eastern leg was replaced by US 160. By an odd coincidence, US 64 would later replace the last bit into New Mexico. In between, it was AZ 504, the same as the New Mexico state route number.
Return to Arizona State Routes
Return to Arizona Roads
Last updated 10/27/1999