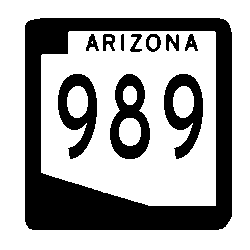 Current route: 1st Ave in Oro Valley to JCT AZ 77
Proposed route: JCT AZ 86 west of Tucson to JCT AZ 77 north of Tucson
See also Urban Freeways (Tucson)
---
As mentioned on the Urban Freeways page, there is a set of proposed highways for the Tucson area. However, the residents have shown little interest in them being built. AZ 989 would be the Tangerine Highway.
But one small section has been commissioned, although it's not posted. A 1½ mile stretch of AZ 989 has been established on Tangerine Road west of AZ 77 in Oro Valley. I suspect this was done so that the state would be repsonsible for the bridge over Big Wash.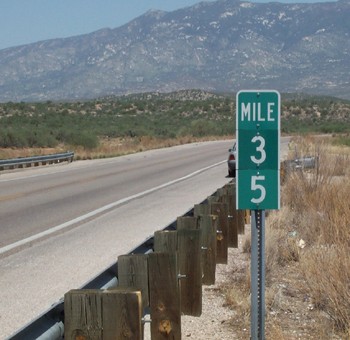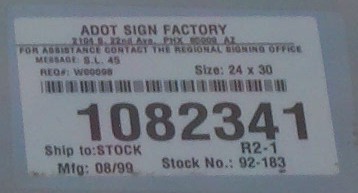 There is an ADOT milepost, and all the signs have ADOT stickers on the back of them.
Return to Arizona State Routes
Return to Arizona Roads
Last updated 8/16/2002