US 70 Day 3 Pictures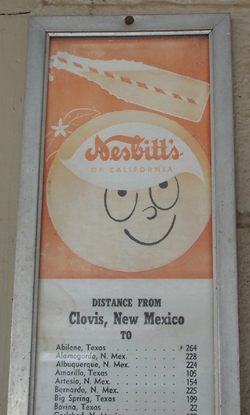 Old mileage sign at the Clovis Days Inn.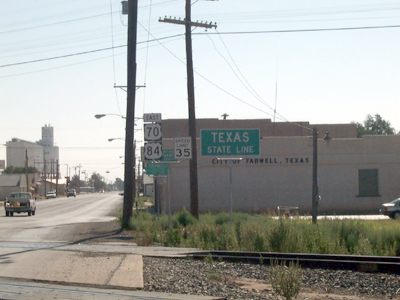 State line.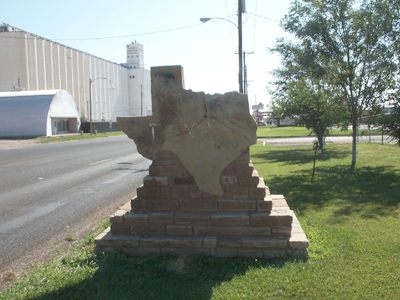 And another boundary marker.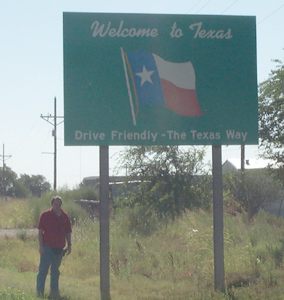 And another!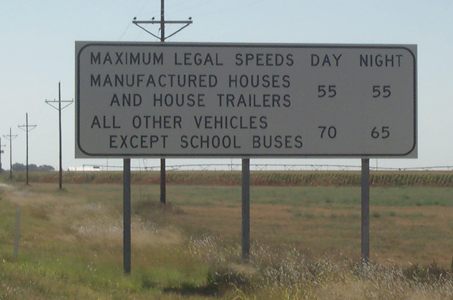 Texas speed regulations. Are there any other states with a speed specifically for mobile homes?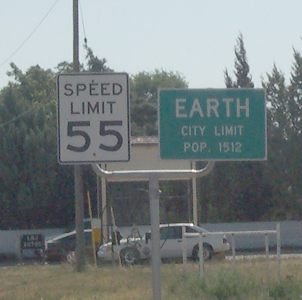 After Roswell, it was good to get back to Earth.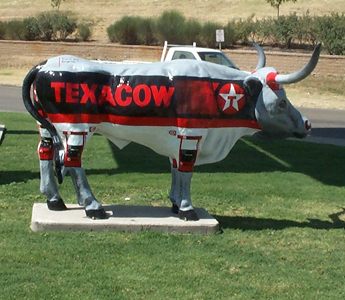 There was a whole herd of decorated bulls like this one around Plainview.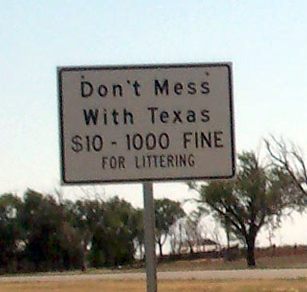 Texas' anti-littering slogan.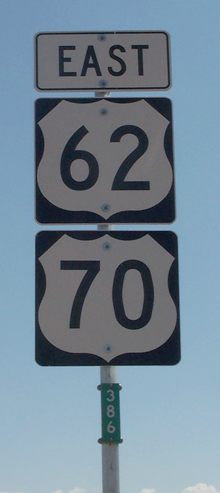 An example of Texas mileposting. There is a marker like this every 4 miles, with one on the opposite side in between. So there will be a left side marker at 388, and another on the right at 390.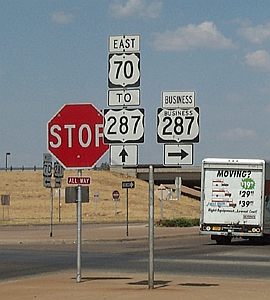 This sign really means business, with BUSINESS twice.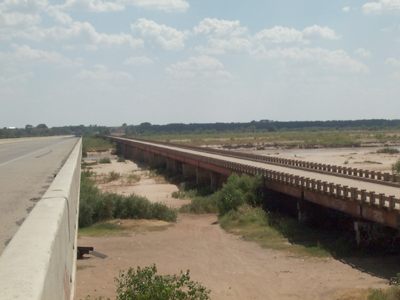 The 1939 Red River bridge, with the newer bridge to the left. Due to the drought, the Red River isn't much more than a puddle.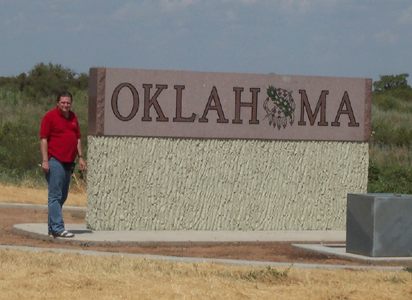 Here's Oklahoma!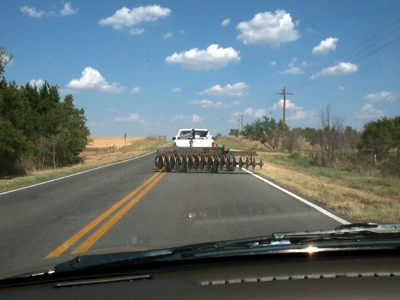 You won't get to see this on the Interstate.

Pictures for US 70 day 4
Return to US 70 day 3 text
Return to US 70
Return to Arizona Roads