US 70 Day 8 Pictures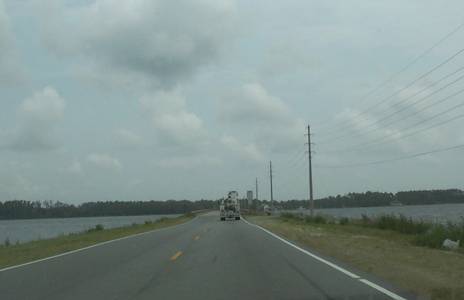 As it approaches the coast, US 70 crosses tidal flats, just barely above the water.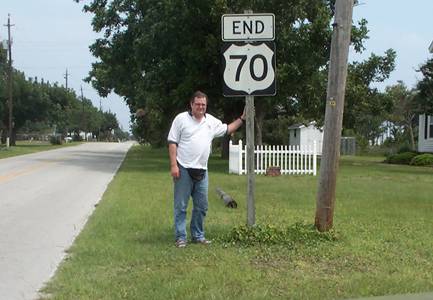 Here's what I drove 2981 miles to see. Now I have to drive home.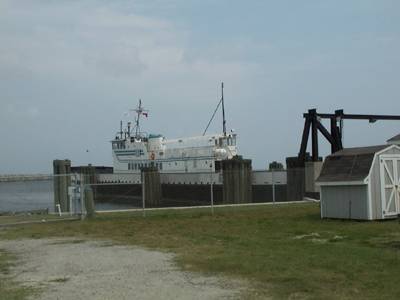 At least I won't have to drive the first part back. This ferry will take me to Cape Hatteras.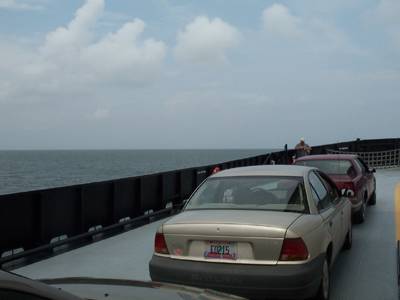 I've never been on a car ferry before. Not much of that in Arizona.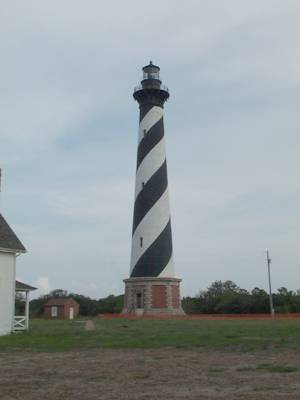 Cape Hatteras Light.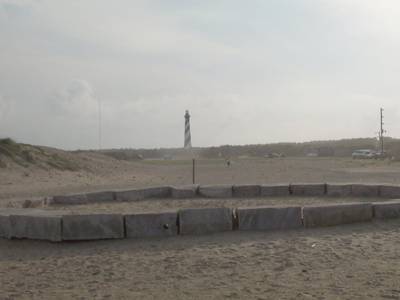 The ring marks the light's original location.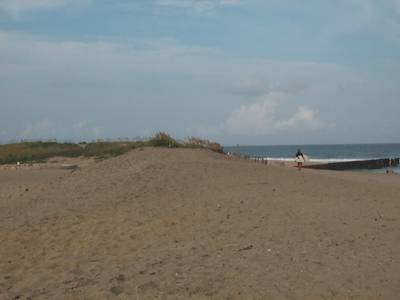 You can see how close the ocean has gotten here. The ring for the light's original place is on the far left. The wall next to the surfer was part of the ultimately futile attempt to keep the beach from eroding.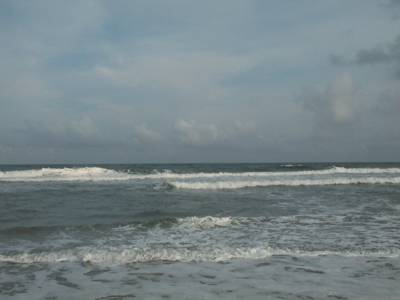 This is the easternmost part of my trip. It's all west from here.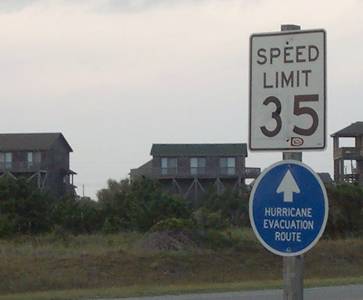 The Cape is a very nice place, but every place has its downside.
Pictures for US 70 day 9
Return to US 70 day 8 text
Return to US 70
Return to Arizona Roads