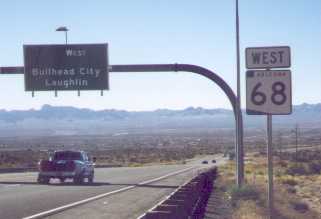 Current route: JCT US 93 at Kingman to JCT AZ 95 at Bullhead City
Historical route: JCT US 93 at Kingman to NV line on Davis Dam
---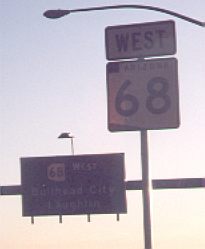 I don't seem to have much luck photographing these signs. The light is better this time, but the shield on the overhead sign has fallen off.

This road carries traffic from I-40 to the casinos in Laughlin, NV, across the Colorado River from Bullhead City.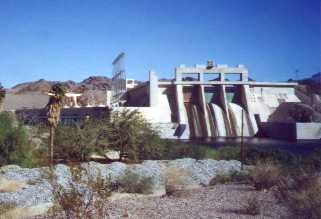 AZ 68 used to continue past the AZ 95 junction to Davis Dam. That road is now Mohave County 68.
Return to Arizona State Routes
Return to Arizona Roads
Last updated 11/02/1999