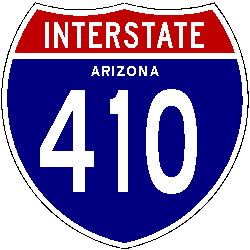 Current route: Never built
Historical route: Would have followed the current I-10 inner loop in Phoenix
Existed: 1969 (route log only)
See also Papago Freeway and Urban Freeways.
---
Another option proposed in the late 1960s for a mid-town freeway. The route was used for I-10.
It was actually posted off I-10 as I-410 into the early 1970s.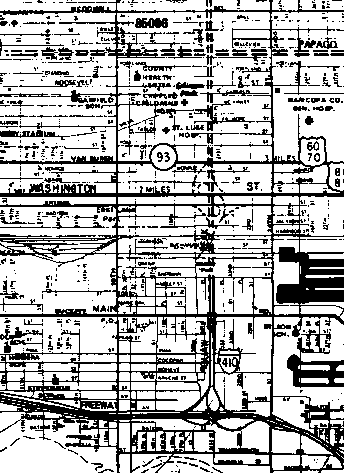 A late 60s map showing the inner loop as I-410. Note the Squaw Peak name was used even then.
Return to Interstate Routes
Return to Arizona Roads
Last updated 1/1/2002