US 70 Day 2 pictures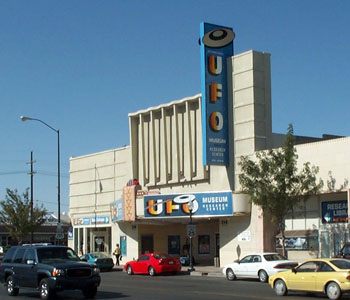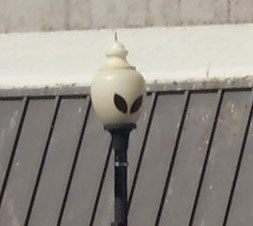 Roswell is like something from outer space.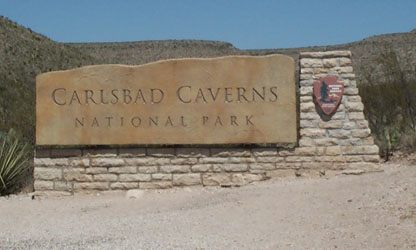 Caves are a lousy spot for photography, so I didn't get too many pictures here.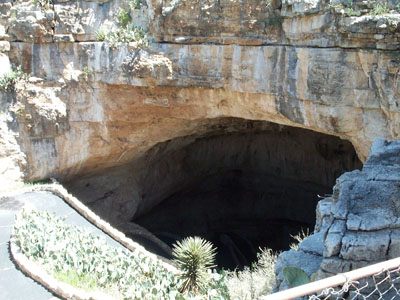 The natural entrance.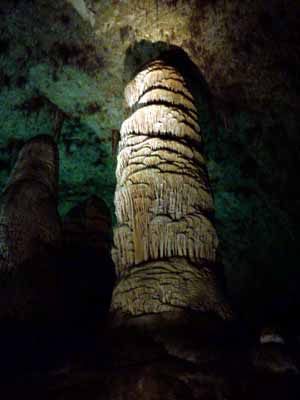 Giant column.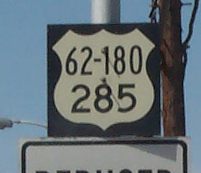 This strange 3-in-1 marker is in Carlsbad.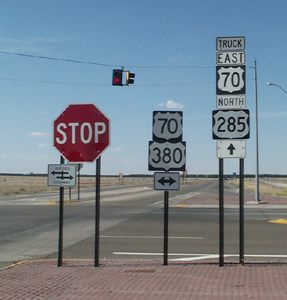 Although most maps indicate the loop around Roswell to be the main highway, the signage seems to indicate that US 70, 285, and 380 still go through the middle of town. This is on the west side of town.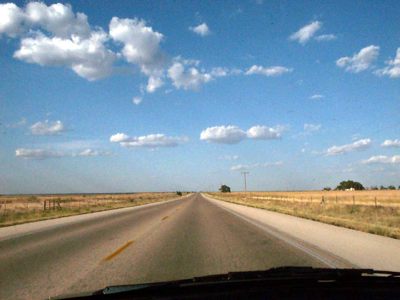 Typical wide-open view northeast of Roswell.
Pictures for US 70 day 3
Return to US 70 day 2 text
Return to US 70
Return to Arizona Roads