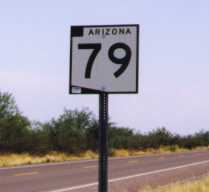 Current route: JCT AZ 77 at Oracle Jct. to JCT US 60 at Florence Jct.
Historical route: Part of US 89
---
This number was recycled for the southern leg of US 89 that was decertified, but wasn't multiplexed.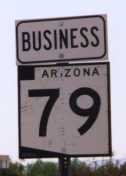 AZ 79 has one business loop, in Florence. It's the only Arizona state route with a signed business loop. Others may have "Business District" signs, but they don't have actual BUSINESS markers.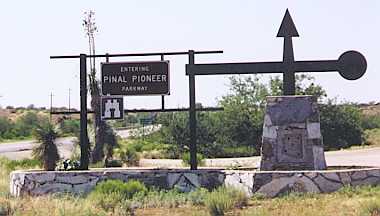 The southern leg is the Pinal Pioneer Parkway. If it looks like something is missing from this sign, you're right.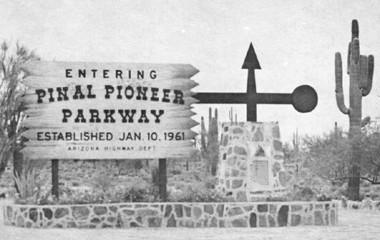 This is the original design. Time and vandals have taken their toll. (Photo: ADOT)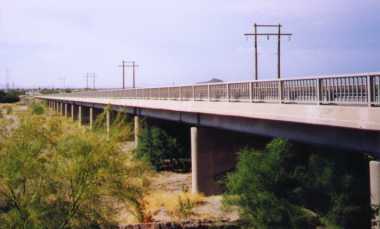 1957 Gila River bridge. (Florence)

Tom Mix Memorial, erected at the spot where he was killed in a car wreck.
See also the defunct AZ 79.
Return to Arizona State Routes
Return to Arizona Roads
Last updated 5/2/2001