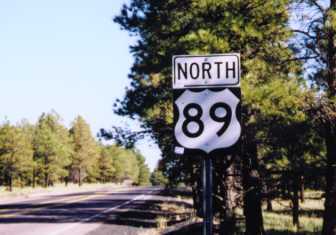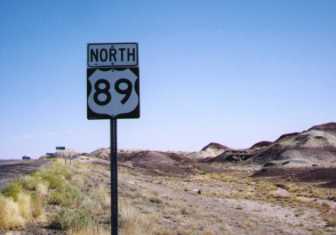 Current route in Arizona: JCT I-40/US 180 in Flagstaff to UT line near Page
Length: 138 mi
Established: 1927
Current route nationally: Flagstaff, AZ to Canadian border near Babb, MT
Historical route in Arizona: Mexican border at Nogales to UT line near Fredonia
Historical route nationally: Mexican border at Nogales to Canadian border near Babb, MT
Junctions: US 180, AZ 64, US 160, US 89A, AZ 98
---
US 89 used to run border to border but lost most of its Arizona section in 1982. It formerly ran via Nogales, Tucson, Florence, Phoenix, Wickenburg, Prescott, and Ash Fork to its current terminus in Flagstaff. Portions that were not multiplexed with other highways became Business Loop I-19, AZ 79, and AZ 89.
Despite the loss of its southern section, US 89 still crosses a wide variety of Arizona terrain, from pine forest to high desert.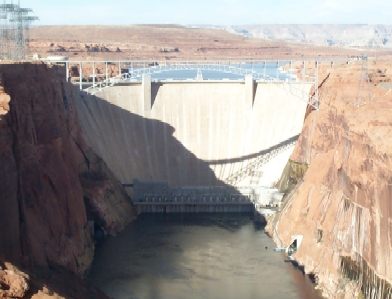 The northern segment was relocated from what is now US 89A to go through Page and past Glen Canyon Dam. While under construction, the segment from Bitter Springs to Page was known as AZ 189.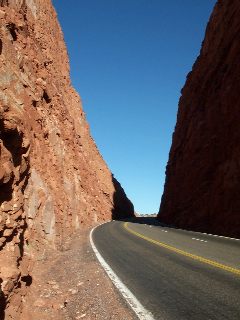 A huge cut was made in the Echo Cliffs just east of the junction with US 89A. The intersection with US 89A was reworked so that US 89 through traffic follows a curve, rather than turning right at a T intersection. The old path of US 89 was turned into a runaway truck ramp.
---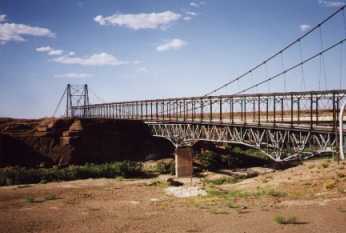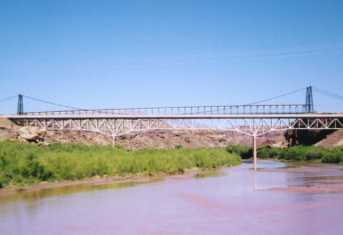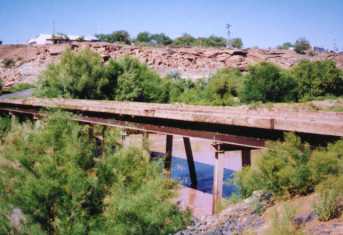 There are three bridges over the Little Colorado River. The 1930s suspension bridge is closed to traffic. The 1950s cantilever bridge is used for mainline US 89. At the bottom of the canyon, there was a bridge of uncertain vintage for overweight trucks (>80,000 lbs.) but it's now abandoned.
---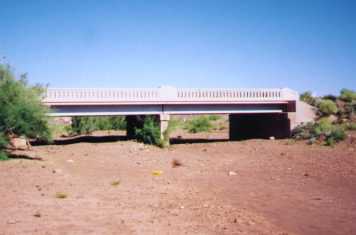 This abandoned section is still being used as a local road. Along most of US 89 through the Navajo nation, you can see an older alignment (early 1930s) to the east of the current (1950s) alignment. Although the pavement is gone along most of it, the grade and old culverts are visible.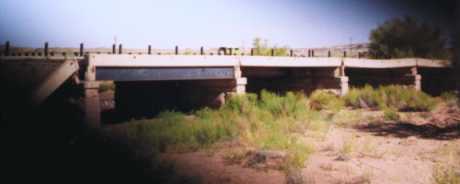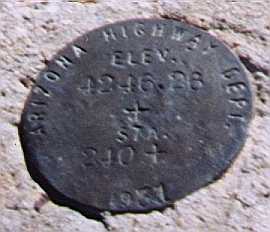 Unfortunately my camera mangled this picture a bit. This 1931 bridge is falling down because someone stole its support girders! They've been cut away, except for the one visible on the left section.
---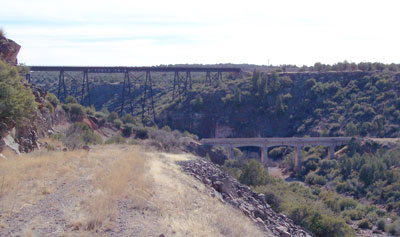 Prior to 1956, this was the bridge over Hell Canyon near Drake. The Santa Fe Peavine Line bridge in the background is still in use.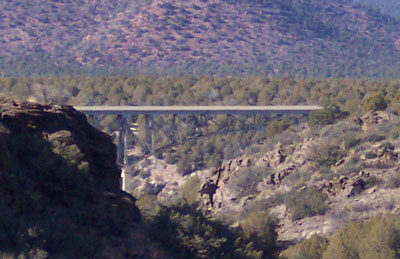 The new bridge avoids the drop to the canyon floor and sharp turns. It's now part of AZ 89.
Return to US Routes
Return to Arizona Roads
Last updated 9/4/2005