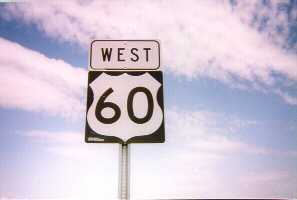 Current route in Arizona: NM line near Eager to JCT I-10 near Quartzsite
Length: 369 mi
Established: 1927
Historical route in Arizona: NM line near Eagar to CA line near Ehrenberg
Current route nationally:Virginia Beach, VA to JCT I-10 near Quartzsite, AZ
Historical route nationally: Virginia Beach, VA to Los Angeles, CA
Junctions:I-10, AZ 72, AZ 71, US 93, AZ 74, AZ 101, I-17, I-10, I-17, I-10, AZ 101, AZ 87, AZ 88, AZ 79, AZ 177, AZ 88, AZ 77, US 70, AZ 73, AZ 260, AZ 61, US 180, US 191
---
Like most of the long east-west US routes, US 60 was cut short of its final destination by an Interstate. Other than the part replaced by I-10 in far western Arizona, US 60 remains basically the same as it always was. The only other major change was moving it from its "through town" routing in the metro Phoenix area to the old AZ 360, I-10, and I-17.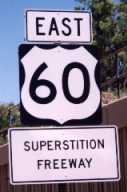 US 60 took over AZ 360 on the Superstition Freeway.
There was a TRUCK US 60 in Globe from 1966-77, to avoid a low railroad underpass. The main route was moved to a new viaduct over the railroad in 1977, and the truck route and original route were decertified.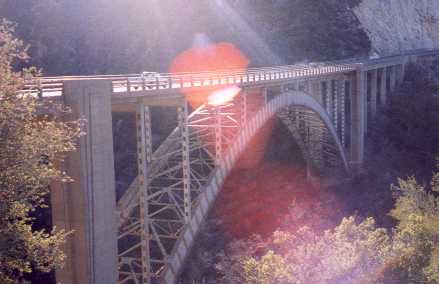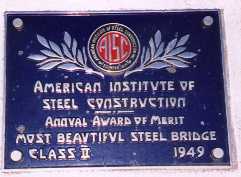 The award-winning Pinto Creek Bridge.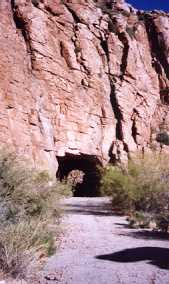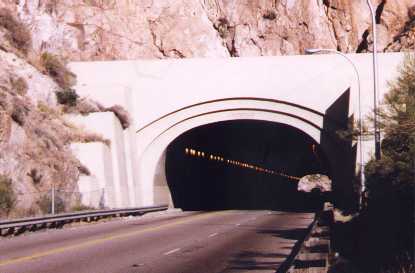 The 1926 Claypool Tunnel was bypassed in 1952 by the Queen Creek Tunnel.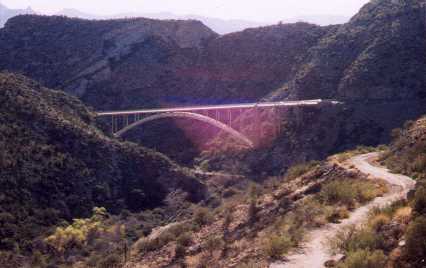 West of the tunnels, the winding "Ladder" was replaced by a straighter route and an arch bridge. In the mid-90s, some touch-up work was done, removing overhangs, stabilizing slide areas, and adding a runaway truck ramp.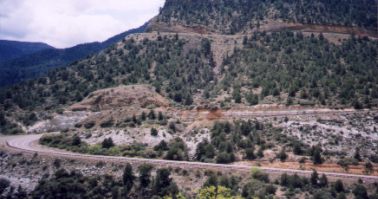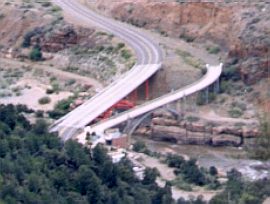 It's a wild ride to the bottom of Salt River Canyon. Pray you don't get behind a slow truck. The old bridge was replaced by the wider new one in the late 90s.
---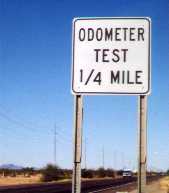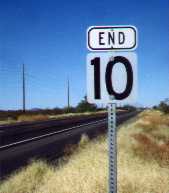 This used to be a speedometer test. Before the national 55mph speed limit, the speed limit here was 60mph, so each mile would take exactly one minute, and all 10 miles would take exactly 10 minutes. The speed limit here is now 65mph. The green milepost markers would seem to make this obsolete, but somebody at ADOT likes it. These signs were last replaced in 1995. It's located between Phoenix and Wickenburg.
---
Click an attraction name to visit it
US 60 EXIT LIST
Superstition Freeway
EXIT
EASTBOUND EXITS


Read down

WESTBOUND EXITS


Read up

SPEED LIMIT 65
SPEED LIMIT 55
171A
WEST
171B
EAST
◊
WEST
HOV EXIT
172
Priest Dr
173
Mill Ave
Ariz State Univ
Mill Ave
Downtown Tempe
Ariz State Univ
174
Rural Rd
Rural Rd
175
McClintock Dr
McClintock Dr
176A
SOUTH
SOUTH
176B
NORTH
NORTH
177
Dobson Rd
Mesa Community
College
Dobson Rd
Mesa Community
College
178
Alma School Rd
Alma School Rd
179

Country Club Dr
Downtown Mesa
Chandler

Country Club Dr
Downtown Mesa
Chandler
180
Mesa Dr
Mesa Dr
181
Stapley Dr
Stapley Dr
182
Gilbert Rd
Gilbert
Gilbert Rd
Gilbert
184
Val Vista Dr
Val Vista Dr
185
Greenfield Rd
Mesa Falcon Field
Greenfield Rd
Mesa Falcon Field
186
Higley Rd
Higley Rd
187
Superstition Springs Blvd
188
Power Rd
Power Rd
Williams Gateway Airport
Williams Gateway Airport
189
Sossaman Rd
190A
NORTH
NORTH
190B
SOUTH
SOUTH
191
Ellsworth Rd
Queen Creek
Ellsworth Rd
Queen Creek
192
Crismon Rd
Crismon Rd
193
Signal Butte Rd
Signal Butte Rd
194
Pinal / Maricopa County Line
195
Ironwood Dr
Ironwood Dr
196
EAST
Idaho Rd
EAST
Idaho Rd
Salt River Lakes
Roosevelt Dam
via Apache Trail
Salt River Lakes
Roosevelt Dam
via Apache Trail
197
Tomahawk Rd
Tomahawk Rd
198
Goldfield Rd
Goldfield Rd
199
Freeway Ends
Divided Highway Continues
Old West Hwy
Apache Jct
SPEED LIMIT 65
SPEED LIMIT 65
Return to US Routes
Return to Arizona Roads
Last updated 6/18/2006