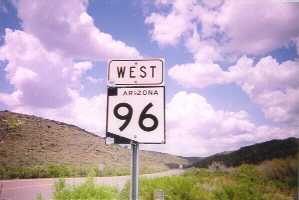 Current route: Bagdad to Hillside
---
This somewhat isolated route was constructed to serve as a connection from the copper mines at Bagdad to the railroad terminal at Hillside.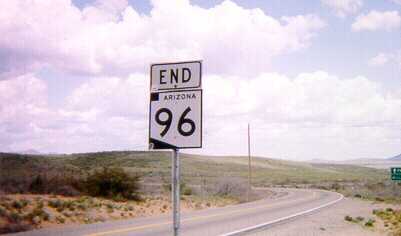 Oddly, the end of AZ 96 at Hillside has two END signs one before the Hillside turnoff, and another at the Hillside town limits.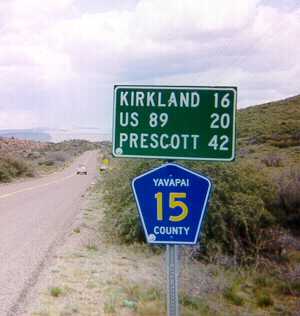 The main road continues as Yavapi County Route 15 to Kirkland, Skull Valley, and Prescott. Note the obsolete reference to US 89 (now AZ 89).
Return to Arizona State Routes
Return to Arizona Roads
Last updated 6/21/1998