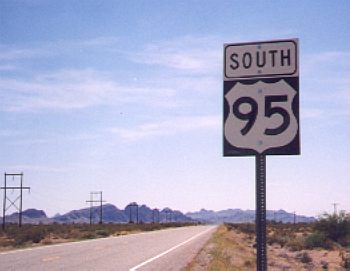 Current route in Arizona: Mexican border at San Luis to CA border at Ehrenberg
Length: 123 mi
Established: 1960
Current route nationally: Mexican border at San Luis to Canadian border at Eastport, ID
Historical route in Arizona: Part of AZ 95
---
This is one of the few US routes that still makes it border to border.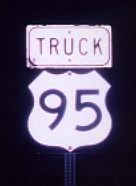 There's a short TRUCK spur in San Luis to connect to the truck border inspection station.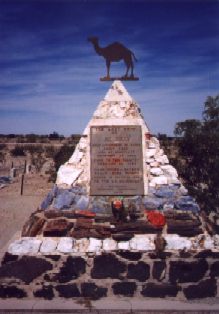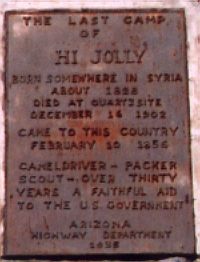 Monument to camel driver Hi Jolly. (Quartzsite)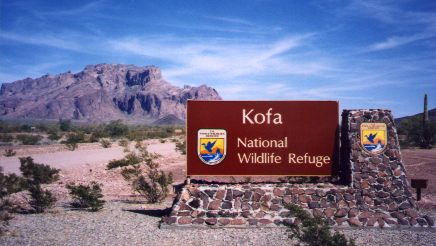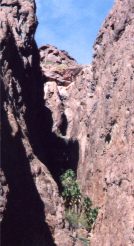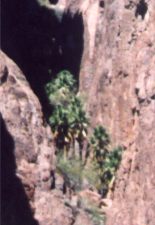 The Kofa National Wildlife Refuge has a small grove of rare palm trees, the only ones native to Arizona.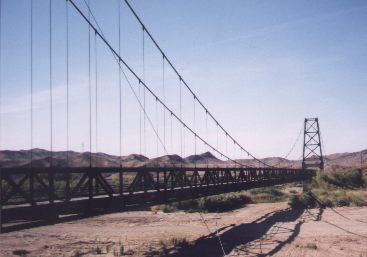 The 1929 McPhaul bridge over the Gila River. The design is very similar to that of the Little Colorado River bridge on US 89.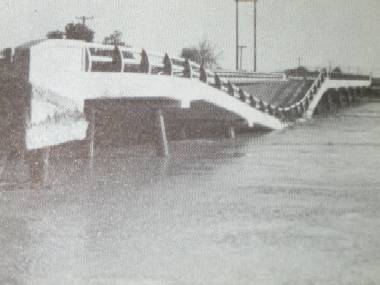 The current US 95 bridge is an early 1980s concrete bridge. It replaced this 1968 bridge, which was destroyed in a flood. (Photo: ADOT)
Return to US Routes
Return to Arizona Roads
Last updated 3/1/2001