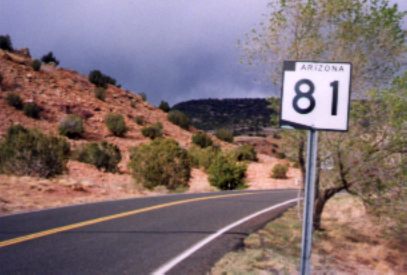 Historical route I: Mexican border at Douglas to JCT US 66 at Sanders (now part of US 191)
Existed: 1927-1938
Historical route II: JCT US 180/US 191 to Lyman Lake
Length: 1.65 miles
Existed: 1963-2005

---
In 1927 AZ 81 ran from Douglas to Safford. In 1936 it was extended to cover the old AZ 71 to Sanders. But in 1938 its route was given to US 666, which itself was swallowed by US 191 in 1992.
This was the shortest state highway until AZ 280 was established.
The only remaining clue to its former route is AZ 181 in the southern part of the state.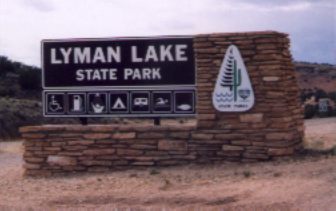 In 1963 the number was revived for an access road to Lyman Lake State Park. This route was turned over to the parks department in 2005 and removed from the state highway system.
Return to Arizona State Routes
Return to Arizona Roads
Last updated 7/4/2007