◄Previous 1 2 3 4 5 6 7 8 9 10 11 12 13 Next►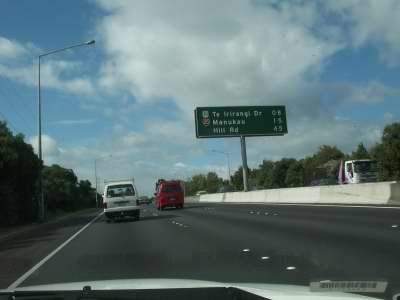 Southern Motorway, SH 1, south of Auckland. Other than being on the left, it looks very similar to freeways in the United States. The Botts Dots lane markers, Jersey curb in the center, and center-mounted green guide signs are all the same. As New Zealand is all-metric, distances are in kilometers. The red shields indicate primary State [national] Highways. The white shields indicate secondary routes.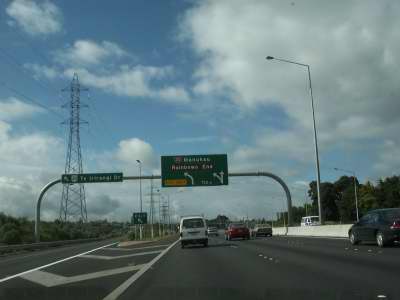 A diagramatic sign. Rainbow's End is a theme park.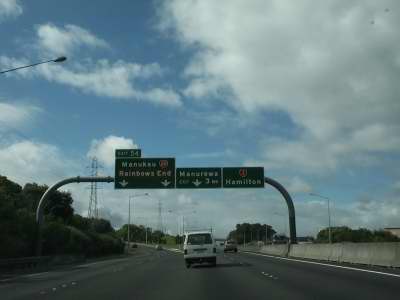 More motorway signs, including an exit number and a pull-through sign. Some signs had brackets for exit number but no tabs, so it looks like they were in the middle of adding them.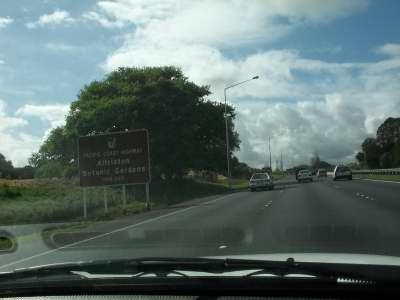 Brown attraction sign.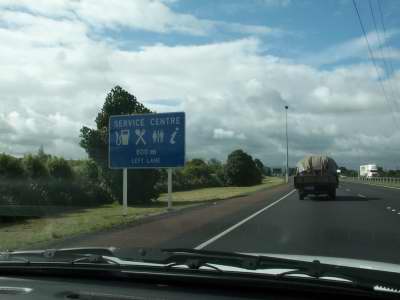 Service Centre sign. The service symbols are a bit different than in the US. The script letter i indicates a tourist information center, uh, centre.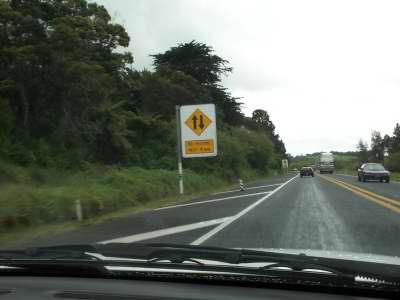 Once out of the Auckland metro area, SH 1 goes down to 2 lanes.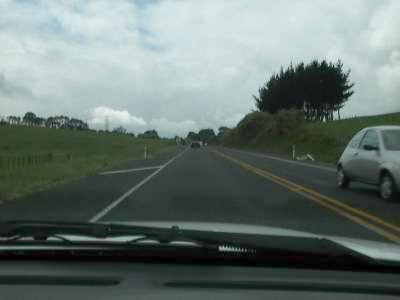 No Passing zones look the same as in North America.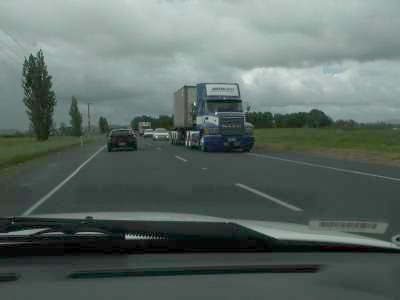 Passing zones, however, use the dashed white line that was phased out in the US in the early 1970s.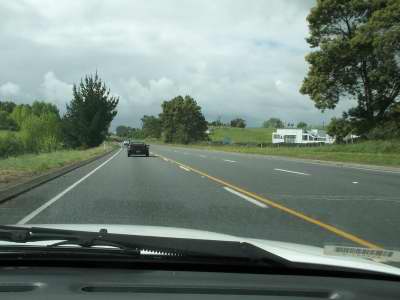 A "suicide lane" center passing lane, which may be used by either side.
◄Previous 1 2 3 4 5 6 7 8 9 10 11 12 13 Next►
Last updated 9/2/2002