◄Previous 1 2 3 4 5 6 7 8 9 10 11 12 13 Next►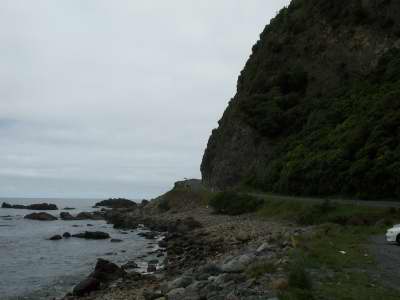 SH 1 wraps around a rocky crag at Ohau.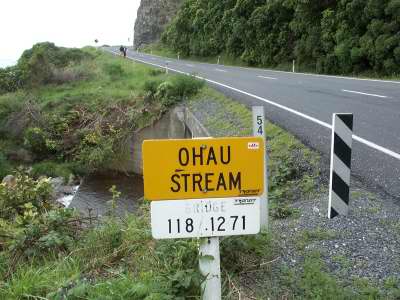 Typical bridge identification sign.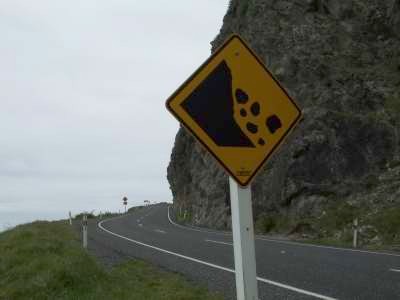 This sign warns of "slips". A US sign would say "Watch for Rocks" or "Slide Area".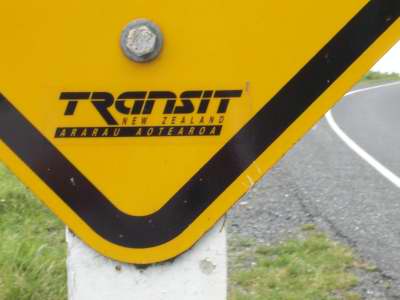 Transit New Zealand logo.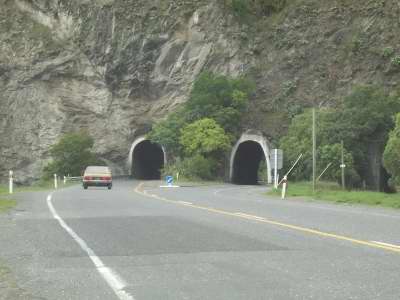 Pair of one-lane tunnels on SH 1.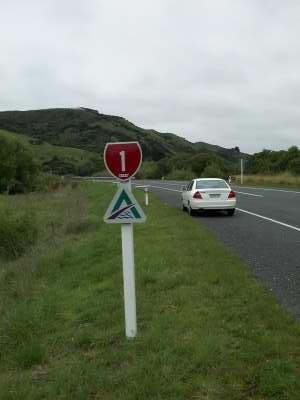 Reassurance marker with an Alpine Pacific Triangle touring route marker.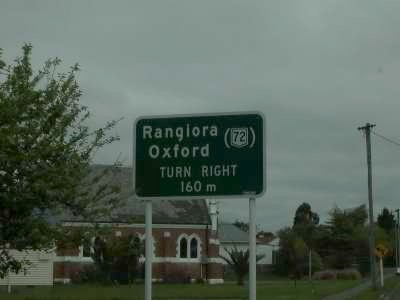 Roads that lead to another route show the route in parenthesis. The US would use "TO".
◄Previous 1 2 3 4 5 6 7 8 9 10 11 12 13 Next►
Last updated 9/2/2002