◄Previous 1 2 3 4 5 6 7 8 9 10 11 12 13 Next►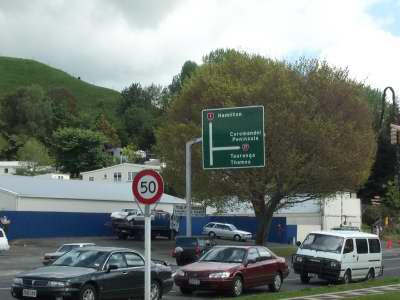 All highway junctions are signed like this, which makes navigation very easy. The sign in the foreground indicates a speed limit of 50 km/h.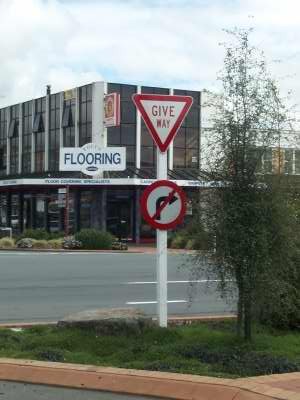 New Zealand uses the term "Give Way" rather than "Yield". The no-turn signs are cut circles, rather than a circle on a square sign blank.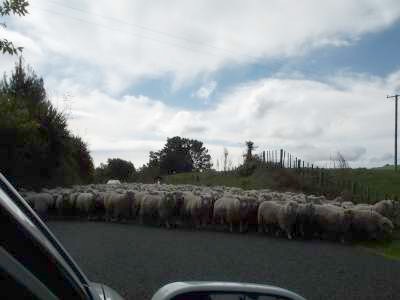 A New Zealand traffic jam.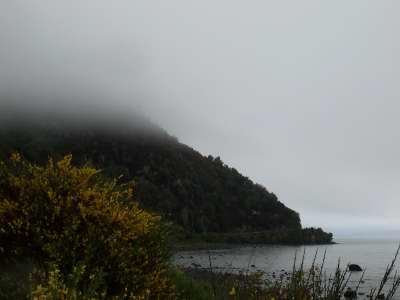 SH 1 curving around a foggy point on Lake Taupo in the middle of the North Island.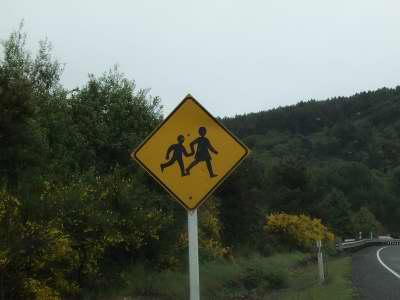 The kids on the school crossing sign look like they're dashing across rather than walking.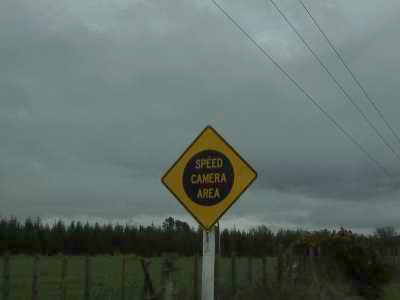 Photo enforcement is common in New Zealand.
◄Previous 1 2 3 4 5 6 7 8 9 10 11 12 13 Next►
Last updated 9/2/2002