◄Previous 1 2 3 4 5 6 7 8 9 10 11 12 13 Next►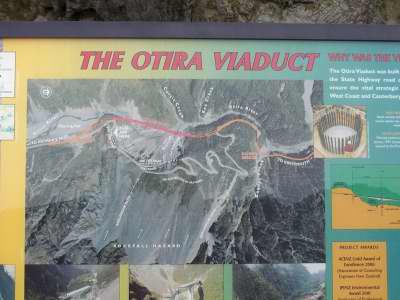 The Otira Viaduct opened in 1999, replacing a hair-raising narrow road threaded through a rockslide and avalanche area. The lower zig-zag line is the old highway.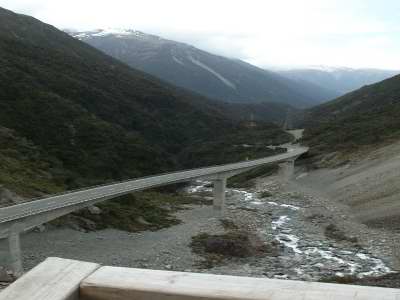 The high viaduct bypasses the slide areas.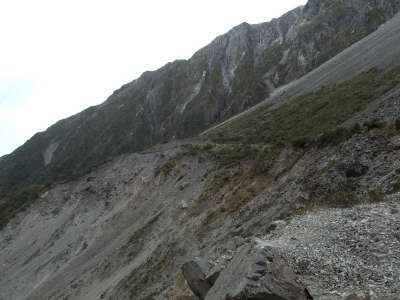 The old road, crossing the center of the picture, is already eroding away.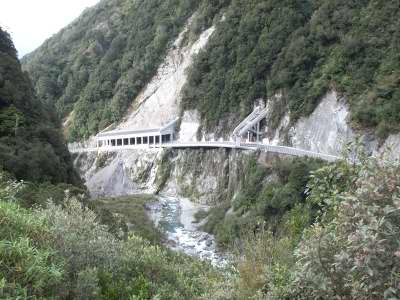 Past the viaduct, another bad section was Candy's Bend. This was a one-lane road carved out of the cliff, and subject to frequent rock slide and avalanches. A second lane was cantilevered out of the cliffside. A chute was built for Reid Falls, and a large slide shed was built. The shed has a padded roof to absorb the impact of boulders. The project was completed in June 2001, just 4 months before this was taken. Transit NZ has a nice project brochure (Adobe Acrobat file) describing it.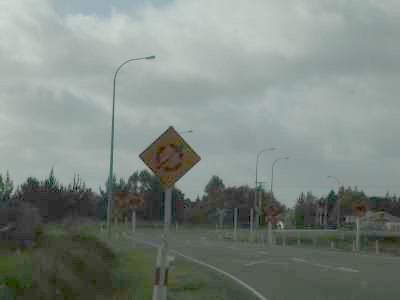 Yes, this really is a rail line bisecting a roundabout, at the junction of SH 73 and SH 6. Fortunately this line has little train traffic.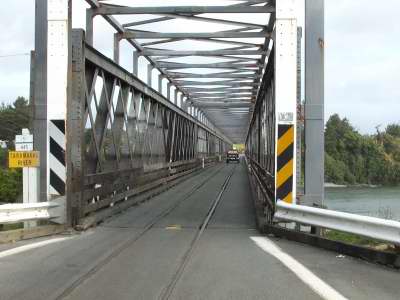 It gets even better. SH 6 shares several bridges with the rail line.
◄Previous 1 2 3 4 5 6 7 8 9 10 11 12 13 Next►
Last updated 9/2/2002